About Us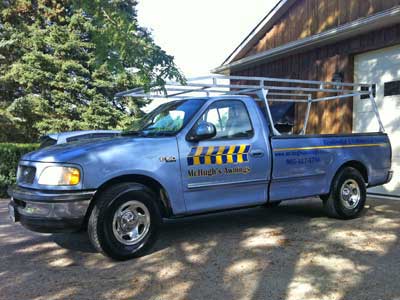 McHugh's Awnings was established in 1996 and is privately owned and operated. We offer a wide range of fabric awnings and canopies to suit your needs. We manufacture our own commercial and residential awnings and we outsource our retractable awnings. Willing to travel, our customers are primarily from the Golden Horseshoe area in Ontario.
Review our Website portfolio and get a sense of what can be done for either your home or business. Entice your surroundings with colour. We do not have a showroom because we like to bring the showroom to you. This is why we offer you free in-home or in-store consultation.
McHugh's Awnings is committed to provide you with a quality product and reliable service.
Please note, McHugh's Awnings only deal with vinyl and fabric, not aluminum.